Sep 20 2019
MasterCores are in need of active tutors for the new world, which is why we now have lowered the delay between each exam to 12 hours, and the correct answer score to 25/30.
Tutor exam will continue with these settings until Sunday.
Aug 10 2019
Character world transfers of Hirana has been opened!
Aug 03 2019
Due to an issue with the update an additional save was necessary to correct mistakes, due to the additional downtime everyone have been compensated with 2 days of golden accounts which has already been added to everyones accounts.
Jun 24 2019
Due to an update-mistake today at 10:00 CEST the game had to go offline for 2 minutes to correct the faulty update. All accounts have been compensated with 1 day of golden account.
Jun 17 2019
The past 12 hours 3 accounts was deleted by reason macro, the deletions was revoked and accounts restored due to a faulty system within the detection.

[Download Client] - [Download Minimap] - [Requirements] - [Client Issues]
Download MasterCores client
Do you have any problems with the client?
Take a look here:
Download Support
Requirements
Minimum:
OS: Windows Vista
Processor: 1.5 GHz dualcore
Memory: 1GB RAM
Graphics: 128MB; OpenGL support
Hard Drive: min. 150 MB
Internet: 50 Kbs download, 25 Kbs upload
Recommended:
OS: System: Windows 7 or newer
Processor: 2.5 GHz dualcore or better
Memory: 4GB RAM
Graphics: 512MB; OpenGL support
Hard Drive: min. 150 MB
Internet: 200 Kbs download, 100 Kbs upload
Full Minimap
You can download full minimap here, but
BEWARE
.
If you are new to the game, it's not recommended to have full minimap as you will have harder to see where you came from and which areas you've explored.
Full minimap is only recommended for experienced users that already are experienced with the whole map!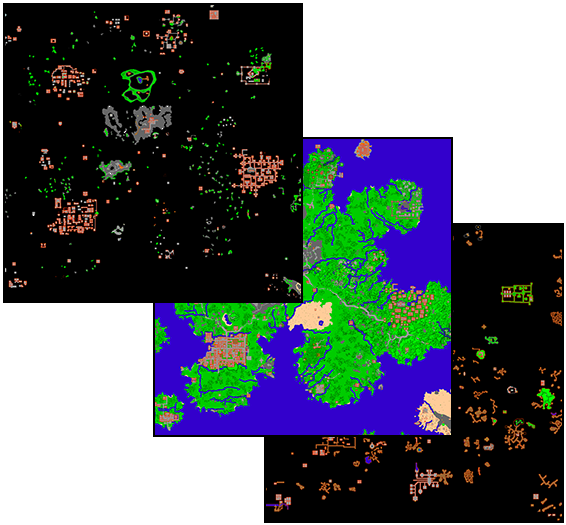 Download MasterCores Full Minimap
Last Updated:
Version 1.46
How to install Minimap
Download the zip file
extract the zip file
Make sure the client has been running at least once before.

(You can check if it has by confirm that "data" folder exist in your client folder)

Make sure the client is completely shut down.
move it to client folder MasterCores/data/config/

minimap.map

Start the client and now you have full minimap!